March 26th, 2019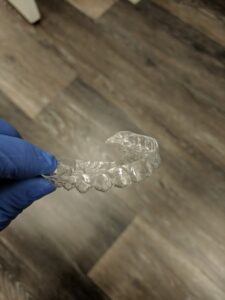 Your orthodontic treatment is finished, you've so worked hard - Congratulations!
We want you to show of your beautiful smile every chance you get. :)
We also want you to be able to maintain your smile. That's why retainer wear is super important! At Westwalk we use a combination of clear removable retainers and permanent retainers located behind the front teeth to help you keep that amazing smile for life.
Our patients are monitored for multiple years after treatment to help them develop good retainer wearing habits.  At Westwalk, you'll never be pushed out the door when your appliances are removed. And after 2 or more years or retention maintenance, we're always just a phone call away if you need us.
So, make sure you're wearing your retainers as they've been prescribed, that you come in if you ever suspect a problem, and keep smiling!
Drs. Steve Cagliostro and Gary Romeo